Removal Services Sutton sm1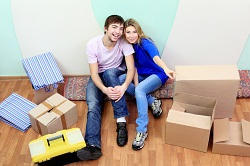 Our Services

We offer a wide range of efficient and reliable removal services in Sutton, SM1. You can trust us to take care of your belongings with no worries about them getting damaged or misplaced. We have the latest models of transport that are regularly maintained and insured for your total satisfaction. Our fleet is large enough to handle big moves as well. We understand that moving can be a stressful process for many, but we have a team of experienced professionals who will ensure everything goes smoothly from start to finish.


Packing Services

We also provide a variety of packing services to make your life easier. Our qualified teams are professional and knowledgeable in packing techniques so you can trust us to look after your personal items throughout the move. We use high-quality materials such as bubble wrap and corrugated paper to ensure your belongings are secure during transportation. Our team will label all boxes correctly and unpack them at your new home/office if required.

Storage Solutions:
At our company, we also offer storage solutions in Sutton, SM1 for those who require extra space for their goods during transportation or post-move period. Our warehouses are closely monitored 24 hours a day, with the help of modern security systems, for any unforeseen events like theft, burglary or vandalism. We have flexible storage options ranging from short-term, long-term, self-storage and containerised storage units so you can choose according to your requirements.Choosing the Right Service
We understand that every client has unique needs when it comes to relocation services. Therefore, we offer customised solutions tailored to fit your individual requirements. Whether you're relocating just down the road or across the country, our trained professionals will help make your move stress-free and successful. To arrange a free no obligation assessment with one of our experienced removal specialists please get in touch with Sutton Removals on
. We'll be happy to discuss how we can best meet your relocation requirements at an affordable price!